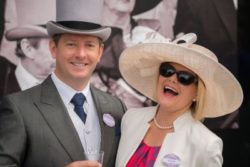 If you have a group of people who you have organised a sightseeing tour for, and just need the transport, then look no further than Hire Your Transport. We provide Sightseeing Tours buses, either for your own criteria, or we can advise on a predetermined sightseeing tour ourselves. We have much experience in this field and so we know the best landmarks and scenic roads to take.
Low-Cost Event Bus Hire 
We can provide you with a choice of transport options for your sightseeing tours, whether you're after a coach, double decker bus, or an authentic London Routemaster bus. Our double decker buses and coaches provide comfort and facilities such as toilets, drinks machines, air conditioning, seat belts, and DVD players. However, the Routemaster bus which is much more basic provides the novelty of your tourism group riding in an iconic London bus. Depending on the ages and needs of your group, we have something that will be the most suitable fit.
Cheap Bus for Sightseeing Tour
We are able to show you places as the bus drives by, but we also drop off passengers at predetermined landmarks and attractions, allowing for sightseeing, and then being there for when they are ready to go onto the next scheduled place. This is the ideal solution for a group of tourists who want to see London, or anywhere else, with ease, altogether, without a need for worrying about transport.
We work closely with the London Blue Badge Tourist Guide, these are trained, qualified guides who know london better than anyone. They are versatile and offer tours for every occasion and help you have a great time
Get in touch with us at HireYourTransport.com to discuss your bus hire needs for sightseeing tours, we have many transport options and provide them at competitive rates. Be it for tourism groups, school trips to London, or college field trips, our sightseeing tours service is one of the best. We are experienced and flexible and aim to accommodate your wants for tailoring the sightseeing tour exactly to your criteria – simply get in touch to discuss things further.